As the first ever Oracle partner to sell and implement Unifier in Europe, we have established ourselves as a pioneer to build capabilities to carry out Unifier deployments.
From requirement analysis to integrating 3rd party applications, we provide what it takes to make Unifier work for the customer. 
What We Do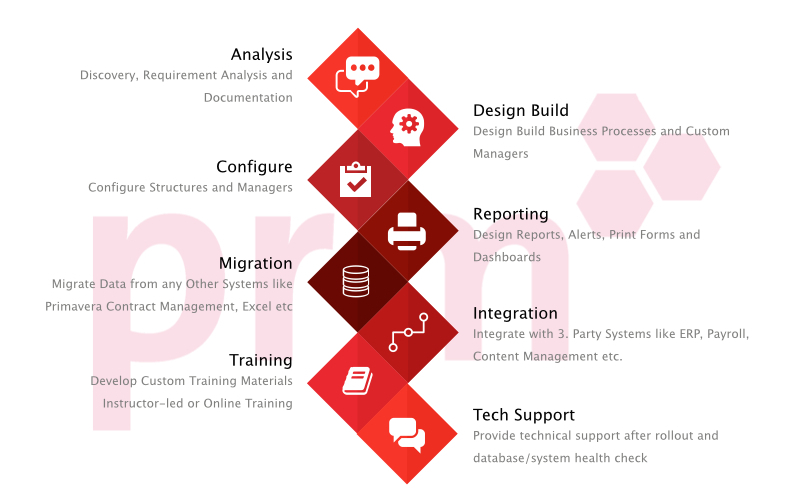 Integrations
With PRM Integrator and Oracle Primavera Gateway, we help our customers to integrate ERP and other corporate systems with Primavera suite of products.  Our integration package PRM Integrator is based on Unifier web services and allows bi-directional data exchange with any system or Excel.
We have developed an Open Office Calc add-on for easier data transfer from spreadsheets. It eliminates formatting long CSV files to import data. It facilitates Unifer web services and will secure integrity of data and business logic. This add-on is available at the Open Office extensions library.
Reporting
With our packaged Oracle BI reports or fully customised reports we help customers get the most out of their project management data. We provide reporting services for Primavera P6 and Primavera Unifier.
Training
Need an introduction or a custom training on Primavera Unifier? You are at the right place to reach the professionals that will provide the right training to all type of users. And we may do it anywhere you like.
 Discover Our Unifier Training Offerings
Please contact us at +90(216)4699600 to get more information about how we may help on your Unifier implementation.